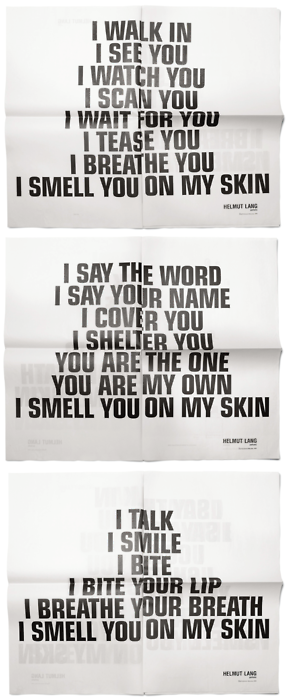 HELMUT LANG FRAGRANCE CAMPAIGN
TEXT JENNY HOLZER
ART DIRECTION MARC ATLAN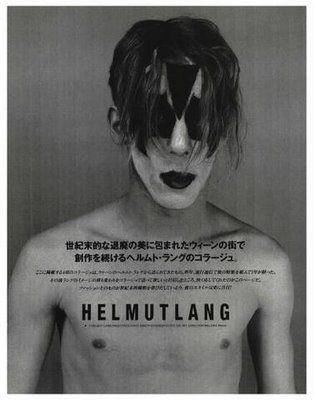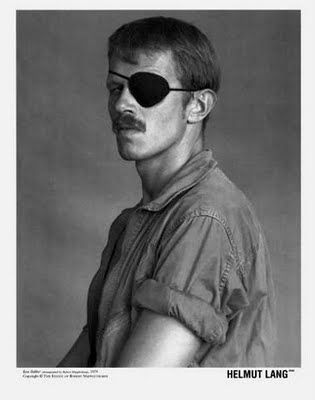 Helmut Lang embodied the spirit and attitude that felt...undressed/dressed (trying to avoid the word 'minimal' these days). It could seem austere, but it presented an air of sex and tension that would prove otherwise. The namesake perfume carries that scent and idea. It is going to be re-issued this year (it was discontinued in 2005 following Lang's departure).