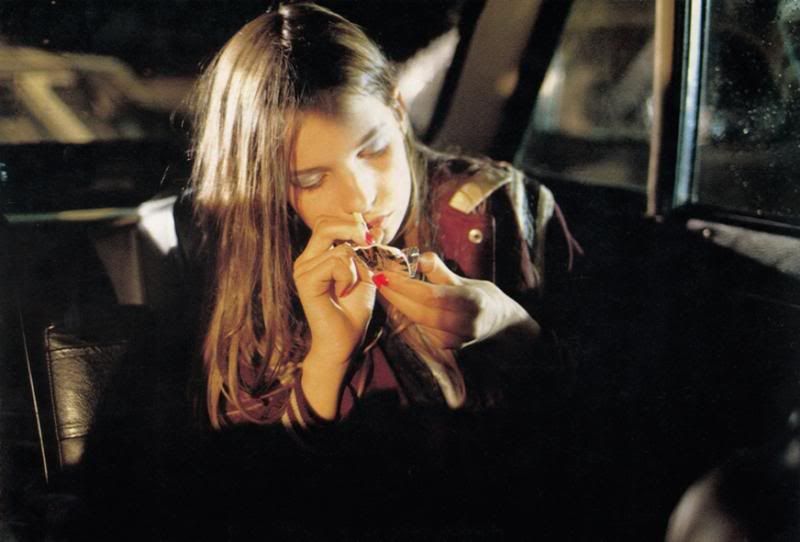 Christiane F - Wir Kinder vim Bahnhof Zoo, as dark and fucked up as the story goes (a fourteen year old girl who spirals into the doom of drug addiction and prostitution in Berlin in the 70's), is so alluring and stylish. The world of Berlin, vulnerability of youth, Christiane's wispily fragile beauty (her style is amazing: I dream about that silvery satin bomber jacket sometimes, and often wonder if I can just carry around a pillowcase as a carryall; her fireball-red hair is as unforgettable and well-suited as Lola's in Run Lola Run) accompanied by music from Bowie's 'Thin White Duke' days … it's all too good to be combined into one feature.




Christiane F is so different stylistically from Requiem For A Dream, but they both fit the "heroin chic may look pretty at first but it can really fuck you up and that's not pretty" category (fyi I love both movies).


Random fact: I used to listen to Station to Station album when I went to the gym.