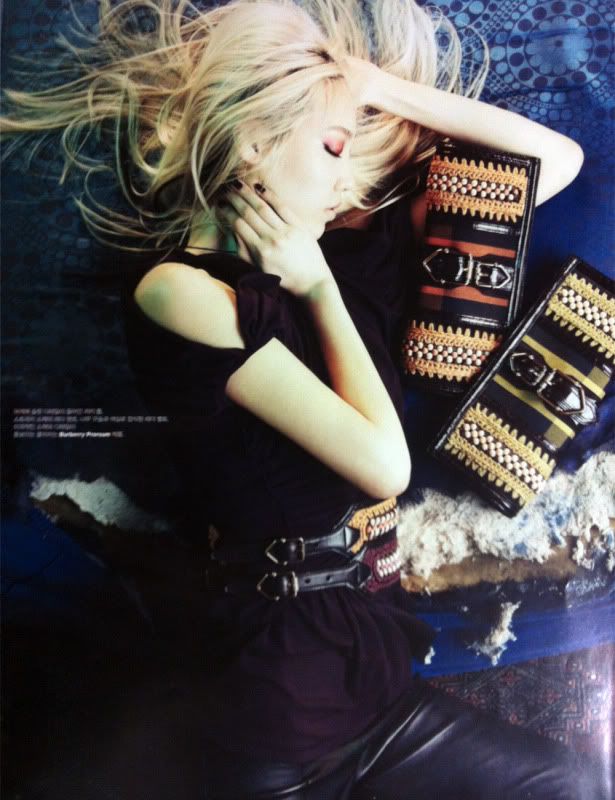 May 2012 W Korea photographed by Joo Yong Kyun

Even though I had an infection on my right eye while shooting this editorial (that caused my eyelid to swell on the last couple shots), this is my favorite editorial yet. I got to work with a dream team of talents...and nothing gets a girl more excited than when all the essential elements of great lighting, styling, hair and makeup are aligned! It encourages me to bust out all my moves and I could really go on forever.

I've gotten lazy keeping record of the stuff I shoot, but I'd love to find high-res scan of all 8 pages of this story...