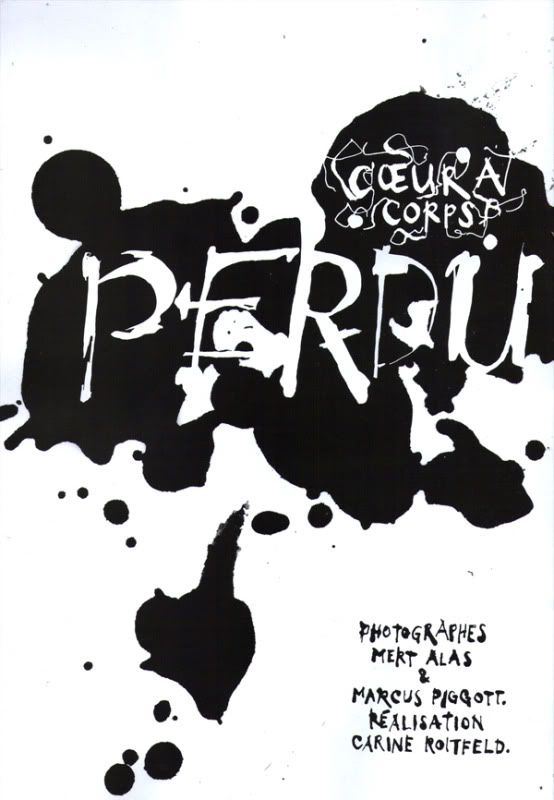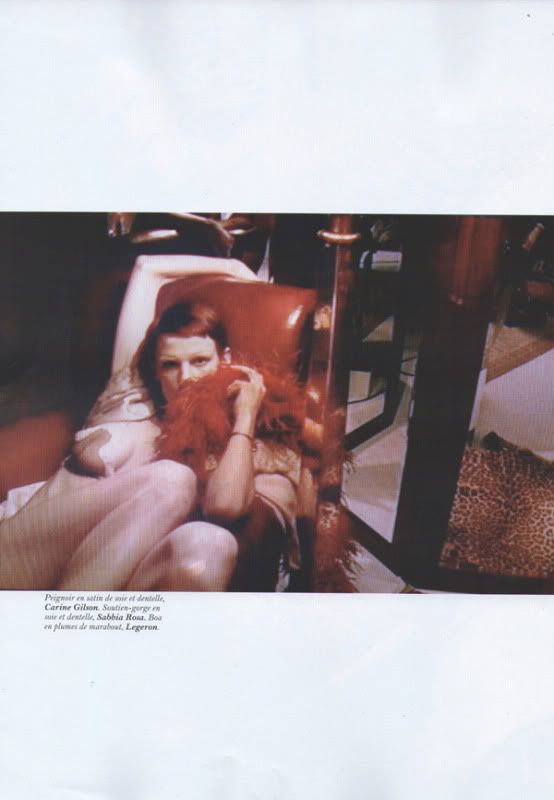 Saskia de Brauw by Mert & Marcus in March 2011 Vogue Paris styled by Carine Roitfeld
source: tFS

Ms. de Brauw is my newest favorite and I think she is the most intellectually charged ethereal creature I have seen in a very long time. She defies age and stereotype of standard beauty of models with great energy and sophistication.

I also love M/M's typography here. It looks bloody or something without having a drop of red in it (I am having a bit of a difficulty putting into words)...